It's that time of year again when the leaves change and fall, temperatures cool off, and your thoughts turn to home improvement projects you've been putting off all summer. For many, that means setting the ladder and taking on their roof. But while there's nothing wrong with a do-it-yourself approach, there are some pitfalls you should be aware of before you start shingling.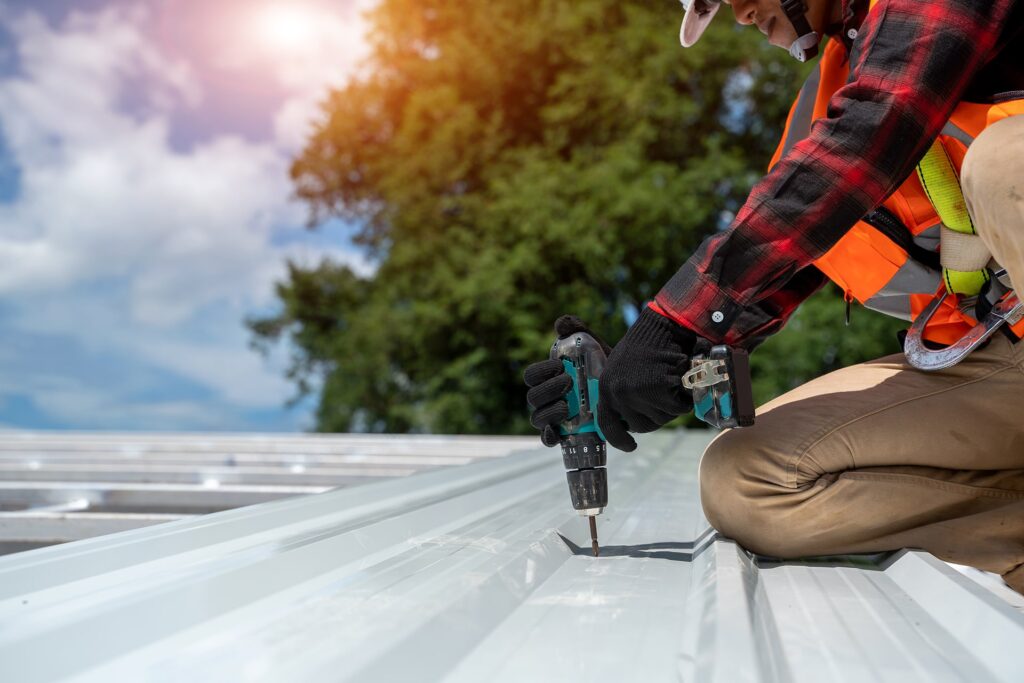 Read on to learn more about the five most common mistakes DIY roofers make—and how to avoid them.
Mistake #1: Not Consulting An Expert Roofer
This is the most common mistake you can make when taking on any DIY project, but it's especially crucial when it comes to your roof. Before starting any work, be sure to consult with a professional roofing contractor, to get an accurate estimate of the scope and cost of the project. This will help you budget appropriately and avoid any unpleasant surprises later on.
Mistake #2: Not Checking for Mold or Rot
Mold and rot are serious problems that can quickly turn a minor repair into a major replacement project—not to mention they can cause health problems for you and your family. So before doing anything else, inspect your roof for any signs of mold or rot. If you find either one, stop work immediately and call a professional roofer to take care of the problem. 
Mistake #3: Cutting Corners
To save money, some DIY roofers skimp on materials or cut corners whenever possible. But this is a false economy; in the long run, it's always better to use high-quality materials and follow best practices. That way, you can be confident that your roof will stand up to the elements and last for years.
Mistake #4: Not Wearing the Proper Safety Equipment
Roofing is a dangerous job—even if you're just repairing a few shingles. That's why taking proper safety precautions before starting work is essential. At a minimum, you should always wear gloves, eye protection, and non-slip shoes when working on your roof. If possible, it's also a good idea to set up a fall protection system, like a scaffold or safety netting, before starting work. That way, if you do slip, you won't end up seriously injured.
Mistake #5: Not Cleaning Up After Yourself
Even if you take all the necessary safety precautions, accidents can still happen—which is why it's critical to clean up after yourself as you work. Be sure to rake up any fallen leaves or branches, so they don't accumulate on your roof and cause rot or mold growth down the line. And when you're finished repairing your roof, sweep away any loose nails or debris, so they don't create a tripping hazard for your family or guests.
Conclusion:
Taking on a DIY roofing project can be a great way to save money and give your home a much-needed facelift — but only if it's done right. By avoiding these five common mistakes, you can rest assured your roof will stay in tip-top shape for years to come. And if at any point during the project you feel like you're in over your head, don't hesitate to call in a professional for help. Call Roofer of New Britain today for a free consultation!
Roofer of New Britain
Address: 237 Washington St, New Britain, CT 06051, United States
Phone Number: +18608544792